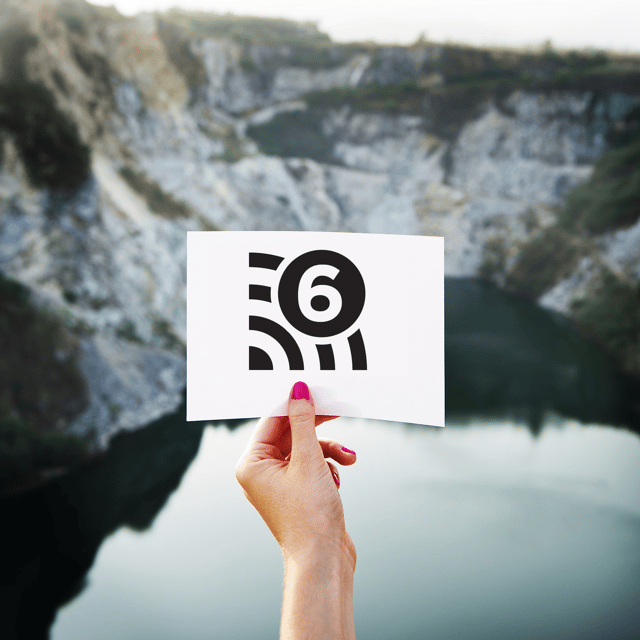 WiFi, as we know it today, is on the cusp of something truly revolutionary. It's good timing too, considering how much bandwidth subscribers use and the amount of products they have in their homes and offices that rely on network connections to function.
It's called WiFi 6, and it's an upgrade to both speed and performance–a sort of future-proofing to ensure we're able to deliver high-speeds for the next several years to come. (Studies show that WiFi 6 has a higher max speed [9.6 Gbps] when compared to WiFi 5 [3.5 Gbps], but it's important to consider that even though that's a legit speed boost, most consumers don't comes close to using that max speed. And, that maximum speed may be split several ways across a network and to a variety of devices. Nonetheless, WiFi 6 is still a major speed boost.)
Wifi 6 isn't just about speed, however. WiFi 6 enables routers to communicate with more devices at once and lets routers send data to multiple devices. It also lets WiFi devices schedule check-ins with the router. These features combine to make connections stronger, especially with upwards of 10+ devices on the network.
What makes WiFi 6 work?
The two main upgrades relatives to WiFi 6 connections are improvements to MU-MIMO tech and the new OFDMA technology.
MU-MIMO, or "multi-user, multiple input, multiple output" is the next iteration from single-user MIMO (SU-MIMO), or MIMO as it's commonly called. MIMO technology was created to increase the number of antennas on a wireless router that are used for both receiving and transmitting, making wireless connections stronger. Currently, MU-MIMO enables routers to communicate with up to four devices at a time. WiFi 6 doubles that, allowing routers to communicate with up to eight devices.
OFDMA, which stands for "orthogonal frequency division multiple access," allows one transmission to deliver data to multiple devices at once. Meaning, network congestion will be reduced significantly when multiple users connect to a single, WiFi 6 access point.
Another important feature (and an exciting one) of WiFi 6 is how it will help save battery life across multiple devices. When the WiFi 6 access point communicates with a device (such as a smartphone, tablet, etc), it can tell the device exactly when to put its WiFi radio to sleep and exactly when to wake it up to receive the next transmission. This will conserve power, as it means the WiFi signal can spend more time in sleep mode. Hence, better battery life for portable devices.
WiFi 6 is poised to make a huge impact in the world of networking, video streaming and network-intensive applications that drive entertainment and businesses today. Stay tuned for the future of WiFi 6 products from Zyxel.