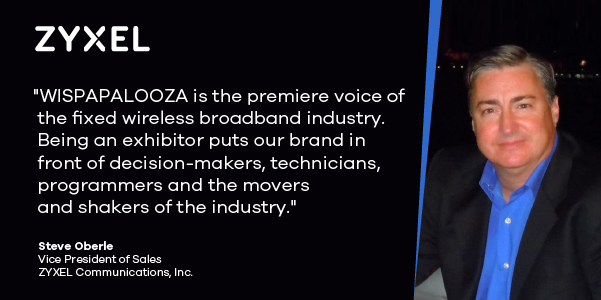 On October 14-19, Zyxel a leading provider of secure broadband networking, Internet access and connected home products will be participating in the largest event in the Fixed Wireless Industry, http://www.wispa.org/. The gathering will be at The Rio Hotel in Las Vegas. Attendees and exhibitors will consist of entrepreneurs and innovators from all over the world. WISPA is known to be the voice of the wireless broadband industry. Steve Oberle, VP of Sales at Zyxel points out why we are participating in this event, "WISPA is the premiere voice of the fixed wireless broadband industry. Being an exhibitor puts our brand in front of decision-makers, technicians, programmers and the movers and shakers of the industry."
With five days of education, demos and inspiration at WISPA, attendees who visit the booth will learn about Zyxel's new technologies of fixed wireless broadband, remote management and many more. New product such as LTE-A CBRS Outdoor Routers for Fixed Wireless Broadband will be showcasing in Booth #602. As an added bonus, the evaluation kit will be available for the guests that is exclusive for the event attendees. Steve added, "Attendees should visit our booth because we will be showcasing our innovative products that will allow Service Providers to extend coverage to areas that do not have wired access, leading to revenue-rich services."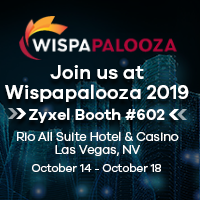 Zyxel Communications Corp. has been connecting people to the internet for over 30 years. The company is building the networks of tomorrow, unlocking potential, and meeting the needs of the modern workplace—powering people at work, life, and play.
Our ability to adapt and innovate with networking technology places us at the forefront of creating connectivity for telcos and service providers. We hope you'll join us and your peers in Las Vegas.