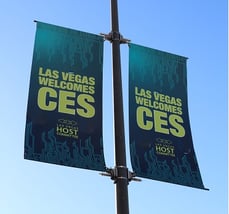 With over 4,500 exhibitors and over 175,000 creative and technical leaders from around the world, attendees gridlocked the streets of Las Vegas to see the latest gadgets and advancements in consumer technology at
CES 2020
.
Zyxel has been a participant for the last decade showcasing new and inventive products. This year was extra special as Zyxel attended as the recipient of two CES 2020 Innovation Awards.
"Best of Innovation" in Computer Peripherals & Accessories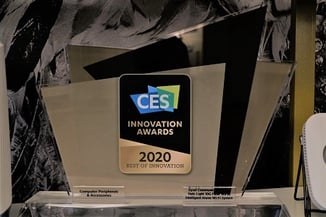 The Halo Light: 10G Fiber WiFi6 Intelligent Home WiFi System took the top honors in the Computer Peripherals & Accessories category. Zyxel Halo Light is a powerful, 10G XGS-PON WiFi6 whole-home EasyMesh gateway and WiFi6 extender solution. The gateway has an array of several intelligent features such as smart self-monitoring, daily/weekly network status updates, and gateway-based cyber-security including privacy protection and parental control.
"Honoree" in Smart Home Category
The Zyxel Halo Air: 5G WiFi6 Intelligent Whole-Home WiFi System, which was named an Innovation Award Honoree, is a 5G fixed wireless broadband gateway and WiFi6 extender solution that delivers broadband speeds up to 2 Gbps throughout the home.
Erin Po, marketing director of North America and EMEA, enthused, "2019 was an exciting year for Zyxel. Aside from launching several of our new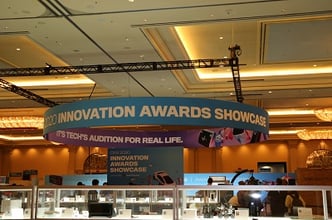 innovative products and solutions successfully, we also won these two significant awards from the prestigious Consumer Electronics Show, CES 2020. CES has been the global stage for innovators and breakthrough technologies for 50 years, and we are so honored to receive this recognition, especially the "Best of Innovation" Award in Computer Peripherals & Accessories category."
As part of the CES celebration, Zyxel showcased its innovative products at The Renaissance Hotel in Las Vegas, one of the official venues of the event. The two award-winning products: Halo Light 10G Fiber and Halo Air 5G WiFi6 were displayed at the Venetian Resort in the Innovation Awards ballroom.
Today is the last day of CES and we want to thank our clients and potential clients who visited our suite. We always look forward to being part of this awe-inspiring event amongst the top companies in technology whose revolutionary products cut across verticals and shape the future. Until next year!