In 2013, the 11ac standard was published. The IEEE 802.11ac standard introduced new features including beam forming and Multiple User, Multiple-Input, Multiple-Output (MU-MIMO). This changed the face of internet service. However, 11ac only applied to the 5 GHz band and service providers faced high pressure from their subscribers. Subscribers were increasing adopting new applications which required much higher throughput speeds and simultaneous connections to multiple devices.
WiFi celebrated its 29th anniversary in 2019 with the 6th generation 11ax wireless standard of the IEEE 802.11 family. Within almost three decades,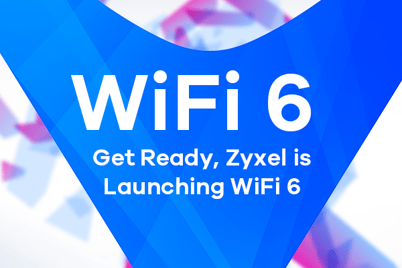 we have witnessed an evolution of WiFi speeds from 2 Mbps in 1997 to Gbps rates with IEEE 802.11ac in 2015.
And now we are delighted to introduce the next generation, WiFi 6 from Zyxel with 1024-Quadrature Amplitude Modulation (QAM). This next generation provides high-throughput in both 2.4 GHz and 5 GHz band and supports MU-MIMO and Orthogonal Frequency Division Multiple Access (OFDMA) to improve the channel capacity and efficiency for enabling more WiFi clients to share the wireless LAN network.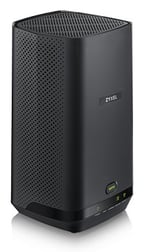 The family of WiFi 6 solutions enable service providers to provide subscribers with with ultra-fast wireless LAN connectivity to the home through Zyxel DSL, Gigabit Ethernet and 10G PON residential gateways. In addition, it's the first product in our new Wireless AX product portfolio. The EX5510 Dual-Band Wireless AX Gigabit Ethernet Gateway is now available.
Brian Feng, Senior Vice President at Zyxel Communications expressed "Our new family of WiFi 6 gateway and extender products provides service providers with high-performance, reliable solutions that allow them to easily migrate existing CPE to deliver the network performance their subscribers demand while opening up opportunities to offer them new revenue-enhancing products and services."
In part 2 of our series on WiFi 6, we will be discussing the benefits of Zyxel's dual-band wireless WiFi 6. Stay tuned!