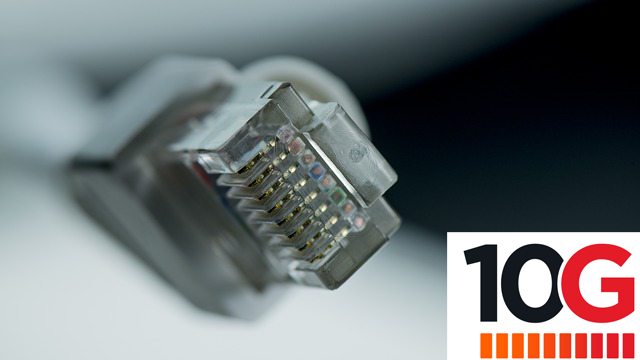 When it comes to high speed internet, cable/broadband companies across the country are already offering 1 gigabit service today to 80% of the U.S. Ready for a staggering fact? That's up from just five percent in 2016. Ultimately, 10G will deliver symmetrical speeds that are up to 10 times faster than today's fastest networks. Hard to even fathom, isn't it?
According to a recent release from the NCTA, the 10G network will seamlessly support a wide variety of immersive digital services and applications. On the path to accomplishing 10G, internet providers will continue to upgrade their networks with a combination of technologies that currently exist alongside the ongoing advancements of new hardware, software and techniques that are being developed and tested by technologists and vendors.
10G's promise of faster speeds, more capacity, lower latency and greater security will enable and help fully realize a wide variety of new services and applications that will change the way millions of consumers, educators, businesses and innovators interact with the world. Aside from being faster, 10G is likely to have a big impact on how efficient businesses operate. For example, small businesses that rely on point-of sale machines, VOIP calling and frequent backups of data will experience a huge boost in efficiency going from 1G to 10G speeds.
Currently, 10G speeds are only feasible via wired connections, but with the advent of WiFi 6 and it's higher speed capacity, 10G broadband enables WiFI 6 to operate at full steam with room left over for future proofing.
"With the next generation of WiFi about to be released, the need for higher-performing Internet connectivity is a must," said Patrick Moreno, Product Marketing Manager at Zyxel. "WiFi 6 promises wireless speeds up to 6Gbps, so a 10G Internet connection makes perfect sense for businesses that want to stay on the leading edge. They can get 6Gbps WiFi and 10Gbps wired speeds. That's a game changer for many organizations that are dependant on network-based applications."